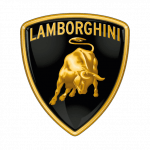 Rent a Lambo in Dubai
Dubai is absolutely in love with supercars like the Lamborghini. The golden city is a modern fairytale destination which was translated into a futuristic city of affluence and innovation. To go with this lifestyle, luxury cars became the expected mode of transportation and the familiar choice for everyone living here. Now due to the high demand for luxury and exotic cars in Dubai, you are able to find an affordable deal on unique models like the Lamborghini. When you're in Dubai, whether you're a resident or a visitor, you want the best of everything. If you are someone who truly appreciates the highlife, you deserve to get it: that's why you must drive a Lamborghini.
This is a car that will never fade in the background, no matter where you go
Be part of the elite who know the feeling of being behind the wheel of this super luxury car.
It's a symbol of power and technological prowess: luxury on the inside and super sport car on the outside.
Only at Rotana Star, you can get exclusive deals to experience these creations at an affordable price.
Rates start from AED 2900 per day to drive these fancy Lamborghini cars around Dubai.
Lamborghini is one of the top 5 cars to rent in Dubai
This is your ultimate chance to drive the car of your dreams!
Get the full royal treatment in Dubai when you rent and drive one of our luxury Lamborghini cars.
Choose one of our top vehicles to visit the cultural hubs in the city, go for a drive in the desert, or watch the sunset on the beach.
You won't just look good, you will also feel like a millionaire because a Lambo is a unique sign of prestige and quality.
Don't you want that Instagram moment?
Let's make it happen with one of the fast and sporty cars that are simply irresistible.
As one of the top Lamborghini rentals in Dubai, Rotana Star has a very wide selection of Lamborghini models for you to choose from. Have your pick of the latest models consisting of Huracan, Urus, EVO, Aventador, Huracan Coupe, or STO. Choose your favorite model and discover its technical specifications on our website. We have the best prices and services compared to other car rental companies in the UAE.
Our fast and easy booking service is backed by our 24/7 assistance. You decide and we provide.
If you're not sure which Lambo is the best for you, have a look at our diverse catalog of models and colors that will suit your every desire.
Imagine yourself seated comfortably inside the iconic red car as you put the pedal to the metal and speed out into the sunset, with the Lambo's engine purring and the powerful steering wheel gripped in your hands.
It's an unforgettable experience that you can live today by selecting your exotic supercar from Rotana Star. Get inside a Lamborghini today. This is your adventure of a lifetime.
Whether you're a fan of engines, aerodynamics, technology, or just beautiful curves, there is no better option for you than to discover our range of Lamborghini vehicles. The stylistic exception of this sports car projects it years ahead into the future, where no other vehicle can really match it. This is the thrill of a true driving experience.
Drive a Lamborghini today, become a legend.
The cherry on top? You won't find a better price anywhere else.
To deliver the best Lamborghini driving experience, we aim at uncompromising quality down to the last detail of your rental agreement.
Not only do we provide you with great service and a transparent rental agreement, we also have special offers and discounts all the time, so make sure you keep checking our website for updates.